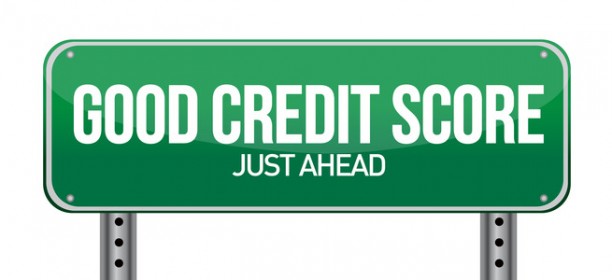 Personal Finance
Nearly every major life-decision is in some degree based upon financial considerations. Whether you're buying a car, renting an apartment, or finding a job, your credit score and credit report will come into play. Rental agencies are analyzing the financial risk of their tenants, helping to ensure they will get their monthly rent. Human Resource chiefs are performing background checks to be certain they are hiring the most responsible employees. And, of course, banks have long been known to make lending decisions based upon a person's creditworthiness, which is quickly and easily ascertained through a credit score. It's not as if you have to paint your credit score on your forehead, but you do need to know where it comes from and how it affects you.
Understanding your Credit Score
A credit score is a three digit number that is derived from a variety of factors on a credit report. Most lending institutions will use FICO scores to determine credit worthiness. (The acronym FICO comes from the brand name of a credit score calculation created by Fair Issac & Co in1956.) Each person has three FICO scores, one from each of the three national credit bureaus: Equifax, Experian, and TransUnion. Although the scores are often similar, there are times when discrepancies on one report may throw off your credit report.
Credit scores range from 300 to 850: the higher the score, the lower the perceived risk. According to Experian, the average score is between 650 and 700. Anything over 700 usually suggests good credit management.
Credit scores often play an integral role when banks decide whether or not you will be approved for a loan. The scores will also affect your interest rate. Usually the lower the credit score, the higher the interest.
Several key factors, each carrying its own weight, determine a credit score. According to Experian these include:
Payment History: Late payments negatively affect your score. Thirty-two percent of your credit score is a result of your payment history
Utilization: Twenty-three percent of your score is based upon your credit accounts. If you use large portions of your overall available balance, that is taken to indicate credit risk
Balances: The amount of reported balances affects 15 percent of your score. Recent increases in balances may be an indicator of risk
Depth of Credit: The length of your credit history and the types of accounts you carry makes up 13 percent of your credit score. A good mix of accounts, including installment loans and revolving accounts, may have a positive impact on your score
Recent Credit:  Ten percent of your credit score is based upon the number of recently opened accounts and credit inquiries. Applying for several new accounts can be an indicator of credit risk
Available Credit: The smallest factor taken into consideration is available credit. Seven percent of the overall score reflects your account balances.
Tips for Increasing Your Credit Score
According to the bureaus, people can take several steps to help raise their credit score and ultimately their creditworthiness.
Moderation is Key: Use your credit cards sparingly, and when you do use them, pay more than the minimum to help keep balances low. Only carry a balance equal to 30 percent of your available credit.
Be Wary of Due Dates: Pay your bills on time. Delinquent payments, even if only a few days late, can have negative impacts on your FICO score.
Know your report: Review your report 60 to 90 days prior to making a major purchase in order to be certain there are no discrepancies. In addition, you are entitled to one free report each year through the federal government. Although you will not receive your score on this report, it will give you a better understanding of the contributing factors. You will also be able to look for any errors that may be affecting your score.
Ask for help: Contact lenders to set up payment schedules or lower interest rates if you are having trouble paying. Also, there are several organizations that can offer credit help; just be sure to find a credible company that can help you better understand your financial situation. (Many states, such as Massachusetts, offer help.)
Budget: Set a budget and stick to it. Paying off your credit cards and installment loans will help increase your credit score. Create a plan that will help you succeed in keeping to your budget.
Whether you know your score or not, it's there. Understanding what it is and knowing how to increase your creditworthiness gives you a leg up any time you're about to make a major purchase or apply for a job.