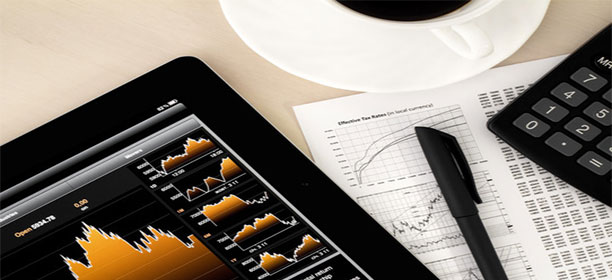 Investing ABC's
Want to Know Where to Invest? Time to Click and Learn!
You've been studying the markets and are confident you know your p/e ratio from your dividend yield. A company's financial statement actually means something to you.  So now it's time to put your cash where your knowledge is and invest in a stock. Where do you go online for help selecting the security that is right for you?
"There are over 65,000 different investable stocks," says Hoss Esmaeili, financial adviser with Edward Jones Investments.  "There are seemingly just as many websites, publications and mobile apps providing quotes, analysis and advice. That can leave investors overwhelmed and confused."
Where to Research Stocks
Esmaeili says one good online tool for developing an investment strategy is Investopedia. This site began in the 1990s as a financial dictionary and has grown to include a library of 1,500 articles with a focus on investor education.
Other popular sites for stock education are:
The Motley Fool – This is the online corner of an investor education brand that also encompasses books, newspapers and television advice. The site makes researching stocks, and watching them progress, an easy process. It is visually crisp and clean and it's easy to tap in a stock symbol and get all the pertinent data on it, as well as a collection of articles on the company.  The free Fool content is a platform to another tier of paid services including stock picks from the company's founders.
Market Watch – Owned by Dow Jones, the parent company of the Wall Street Journal, this site is packed with columns and commentary and opinions from financial experts far and wide, as well as basic performance data for individual stocks.
The Street – This website is well-known for its collection of columns written by its own financial personalities.  Chief among them is site co-founder Jim Cramer, who blogs daily about financial matters and hosts the television show, "Mad Money."
Yahoo! Finance – This site will give you the history of a stock along with liberal doses of investing ideas.  Editors here gather financial news articles from all across the Internet into one place.
Don't have a particular stock in mind and want to see what investment possibilities are out there?  Time to use an Internet screening tool.
FINVIZ – The front page of this site is so loaded with quotes and tiny green boxes you might have to rub your eyes! But click on "screener" and you'll find a very user-friendly tool at the top of the page that leads you through a customizing process.  A few clicks through and you might be surprised by what pops up when you narrow your choices by industry or earnings.
ZACKS – This is another site with a screening tool that allows you to go trolling for investment possibilities.  The screener here isn't quite as easy to use as FINVIZ and the pages are very busy,  but there is a lot of free research advice inside. For a cost, you can see even more content.
No single Internet site out there holds the magic answers to your investing questions. Look around and find one with style, the format and the knowledge base that makes you feel comfortable.
If one company comes up over and over again in your research, it might be time to pull the trigger and invest.  You might want to go slowly at first by practicing here at the Wall Street Survivor online fantasy trading game.  You've got nothing to lose, and perhaps much to gain.